A DAY OF DRUMMING – FULL DAY IMMERSION
Workshops & Concert!
As fall approaches, this is a GREAT opportunity to fall deeper into your drum practice with Canadian/Persian Percussionist, Naghmeh Farahmand, and West Coast Percussionist, Marla Leigh Goldstein.
Naghmeh and Marla are excited to present to you an action-packed, full-day immersion of DRUMMING.
Workshops are open to ALL LEVELS – and will be tailored to meet the students drumming levels.
It is a rare treat to have these two women drummers come together and share their dedication to the art of drumming.
Here's a sneak peek of Marla and Naghmeh playing together:
https://www.youtube.com/watch?v=WsCkBo8X2gU
COME JOIN US!
Registration: wendy@shawpercussion.com
Questions: judithamesbury@gmail.com
READ FULL OUTLINE OF THIS FABULOUS EVENT BELOW!
---
FULL DAY IMMERSION INCLUDES:
* Workshop 1 – Persian Techniques and Rhythms for Hand Drummers with Naghmeh Farahmand
Learn Persian techniques that you can apply to any type of hand drum!
* Workshop 2 – Free–Hand Style Techniques, Improvisation and Meditative Rhythms for Hand Drummers with Marla Leigh
Learn how to play in the "free-hand," a style of drumming that you can apply to any type of hand drum. We will also learn key tips and techniques to improvise AND how to play meditative, "trance" rhythms.
* Workshop 3 – Group Class Composition!
Learn a Composition that brings together all the techniques you just learned!
---
CONCERT/POTLUCK:
* CONCERT
The evening will light up in rhythm with special musical offerings by Naghmeh and Marla. As well, we are opening up the evening to be a community event, where others can share their rhythmic magic.
If you would like to share something at the concert, great!
Please contact Judith (judithamesbury@gmail.com) to arrange.
What to share: Anything drum related!
---
*POTLUCK
Please bring something yummy to share at the potluck, *organic if possible. Vegetarian and Non–Vegtarian.
All kinds of foods are welcome
• Appetizers
• Main Dishes
• Desserts
• Drinks
---
REGISTRATION DETAILS:
DATE:
September 30, 2018
TIME:
Drum Workshops: 12:30pm – 5pm
Concert/Potluck: 6:30pm – 8:30pm
---
RHYTHMIC INVESTMENT:
FULL-DAY PASS (includes a full day of workshops, plus concert)
Early Bird Price (until September 20) – $115 + HST
Regular Price – $140 + HST
CONCERT/POTLUCK (includes concert/potluck only)
$15 + HST Pre-Registration
$20 Door (cash only)
---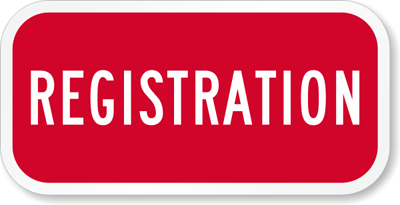 We are excited to work with our generous hosts at Shaw Percussion. 
You can pay by Check or Credit Card. To register and pay for the event, contact Wendy at…
Phone: (905) 722-5449
Email: wendy@shawpercussion.com
---
LEVELS:
Workshops are open to ALL levels (beginners encouraged)
DRUMS:
Please bring a drum (frame drum, darbuka or djembe).
If you do not have a drum, drums are available on loan from Shaw Percussion.
---
QUESTIONS:
Have questions, great!
Please email : judithamesbury@gmail.com
:::::::::::::::::::::::::::::::::::::::::
LOCATION:
Shaw Percussion is an easy drive from Toronto (approximately 45 minutes north) located in a country setting. A beautiful location indeed!
The workshops will take place in a newly renovated workshop space in a country setting. You will also have the opportunity to visit and browse the shop at Shaw Percussion. Live Far Away?
Treat yourself to a day of percussion! Take a drive, and stay at a local Airbnb!
---
---
---
ARTIST BIOS:
Naghmeh Farahmand
Naghmeh Farahmand is a Persian percussionist from a musical family and grew up in a house of full drums. Her father, Mahmoud Farahmand, is one of the leading percussion masters of Iran. She has studied tonbak, santoor, daf: all traditional Persian and Kurdish intruments. Naghmeh has performed in many well known Iranian traditional bands in Iran and festivals around the world. She has performed with Hassan Nahid, Iranian master of the ney and Hengameh Akhavan, a singer of traditional music. She now lives in Canada where she explores world music: Arabian, Bulgarian, Turkish, Indian and Jazz. She teaches master classes and workshops internationally.
http://www.naghmehfarahmand.com/
Marla Leigh Goldstein
Marla Leigh Goldstein is a Grammy-nominated Los Angeles based professional Percussionist, Flautist, Composer and Educator. She is an internationally recognized teacher and performer, who has presented worldwide, at notable percussion events, such as Tambouri Mundi International Frame Drum Festival, Asheville Percussion Festival, NAFDA and PASIC Convention. Marla has a signature series frame drum and is an endorsed artist with Cooperman Co. As CEO of "Frame Drum Online Academy", that features online learning programs for the frame drum. As a passionate composer and lover for harmony and HEALING Music, Marla is currently working on her debut album!
https://www.marlaleigh.com/
https://www.facebook.com/MarlaLeighMusic
https://marlaleigh.com/framedrumacademy
---